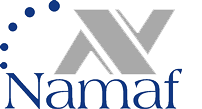 The Namibian Association of Medical Aid Funds (NAMAF) is a juristic body,
established in terms of the Medical Aid Funds Act, 1995 (Act 23 of 1995) to control,
promote, encourage and co-ordinate the establishment, development and functioning of Medical Aid Funds in Namibia.



The Namibia Financial Institutions Supervisory Authority (NAMFISA) is an independent institution
established by virtue of Act No. 3 of 2001 to regulate and supervise financial institutions
in the financial services industry in the public interest, and fully funded by levies imposed on this industry.